There's no worse feeling then waking up after Happy Hour drinks with a pounding headache and realising you promised someone to go hiking with them the next day.
Luckily for you, we've made a quick rundown cheatsheet of the famed MacLehose trail. Stretching 100km from East to West across Kowloon and New Territories, it's time for you to discover your new obsession: hiking! Next time you'll be the person convincing everyone to go for a hike the next morning (and actually be looking forward to it!)
Remember when hiking to always pack adequate provisions including food, water, weather protection, maps, and a keen sense of adventure.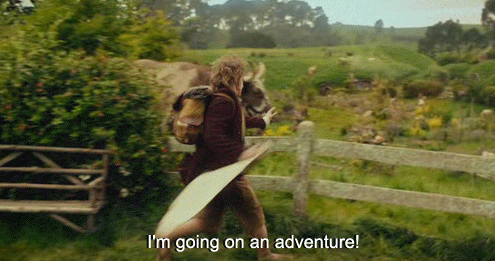 Section 1: Pak Tam Chung to Long Ke    
Length: 10.6 kilometres
Time: 3.0 hours
Difficulty: Easy
Section One runs alongside the south side of High Island Reservoir in Sai Kung East Country Park. For beginner hikers, the trail is mostly flat with some smaller inclines meaning you could probably do it in stilettos…although we don't generally recommend doing it, unless you're Lady Gaga.
Beginning at Pak Tam Chung, you'll happily waddle along Sai Kung Man Yee Road and then cross two of High Island Reservoirs.  Keep an eye out for some large picturesque jagged rocks covering the coastline on your hike. Section One ends with a glorious arrival into Long Ke and a well earned snack break.
A food kiosks and toilets can be found next to the Pak Tam Chung Bus Terminus, but always make sure to pack supplies even on a short hike like Section One.
Section 2: Long Ke to Pak Tam Au
Length: 13.5 kilometres
Time: 5.0 hours
Difficulty: A little difficult
Starting at Long Ke, Section Two is a lot harder than it's hiking former Section One. You'll be making steep ascents into Sai Wan Shan and travelling north towards Sharp Peak, along beaches to Ham Tam, and finally ending at Pak Tam Au. This section of the trail has some of the most amazing coastal views, if you don't believe us, take a look at the video below.
While hiking, be sure to take a peek at the cool rock formations along Long Ke. The six-sided  rocks near Long Ke are a fine grained volcanic formed rhyolite (which forms when lava cools quickly) and have become a familiar sight on Hong Kong coastlines.
Supplies are available at villages, including access to phones, but some don't have running water.
Section 3: Pak Tam Au to Kei Ling Ha
Length: 10.2 kilometres
Time: 4.0 hours
Difficulty: Very Difficult!
Section Three visits some of Hong Kong's least visited islands. You'll be climbing to Ngam Tau Shan, and at the top you'll get some of the best views of the Maclehose Trail. You'll also be climbing over three mountains, all around 400m high.
This area of Hong Kong was one of the last rural parts to be settled. Originally wooded, Hakka villages flattened and sculpted the land in order to farm. The loss of habitation led to a loss of the famed South China tigers, and the barking deer.
Section 4: Kei Ling Ha to Tai Lo Shan
Length: 12.7 kilometres
Time: 5.0 hours
Difficulty: Very Difficult
Section Four is another hectic hike with some great views. You're going to be climbing the eastern face of Ma On Shan, bypassing the 'horse saddle' summit, and then up around a plateau south of Pyramid Hill above Sai Kung (how cool are the names of these mountains?). You'll finish off by passing through village boulder pathways, Buffalo Hill, and finally Tate's Cairn.
This section is pretty long (12km) and at times incredibly steep to make sure to be adequately prepared. The shape of surrounding mountains can also mean some strong winds, so leave your beloved stylish top hats at home lest they be blow into a canyon.
There's also a clean toilet at the start of the trail with flushing water for those in need of relief.
Section 5: Tai Lo Shan to Tai Po Road
Length: 10.6 kilometres
Time: 3.0 hours
Difficulty: Fairly Difficult
Snaking its way across the sharp peaks of Kowloon, this section is the closest you'll come on the Maclehose trail to urban Hong Kong. Beginning at Tate's Cairn, you'll be heading west along paths and narrow roads towards Temple Hill. After that you'll climb Lion Rock (495m) and Beacon Hill (485m) and down past Eagle's Nest to Tai Po Road.
Fun Fact: up until 1910 and the opening of the Kowloon-Canton Railway line that Kowloon peaks were a barrier between Kowloon and the New Territories. Now, you can relive the 1910 magic of climbing several mountains in a day. Hurray!
There is no public transport close enough to access Sha Tin Pass or Tate's Cairn, so the easiest way is to catch a taxi.
Section 6: Tai Po Road to Shing Mun
Length: 4.6 kilometres
Time: 1.5 hours
Difficulty: Easy Walk
Section Six is the shortest section of the trail, and has some pretty gnarly monkeys along the way. Beginning at old Tai Po Road you will walk through Kowloon's many reservoirs and into Smuggler's Ri
dge (pirates!). Towards the end, you'll be climbing past some old wartime defences before reaching the end at Shing Mun Reservoir.
The wartime defences Gin Drinker's Line and Shing Mun Redoubt are worth having a look at. Built in 1936 to halt Japanese invasion, insufficient troops, poorly trained soldiers, and underestimation of the Japanese meant that a battle expected to last a month took two days. Many of the bunkers and tunnels are still in good nick, although do not enter any dangerous looking ruins and always be respectful.
Also, make sure to stock up on mosquito repellant, as they seem to be waiting in the bushes for unsuspecting hikers to come waddling by.
Section 7: Shing Mun to Lead Mine Pass
Length: 6.2 kilometres
Time: 2.5 hours
Difficulty: Fairly Difficult
The second shortest section, but a little difficult, Section Seven starts next to Shing Mun Reservoir, before taking a steep climb to reach Needle Hill, before a grand drop down onto Grassy Hill (647m). With some awesome panoramas and a finishing line of Lead Mine Pass, this hike is perfect for those looking to get back to nature and take some groovy photos.
The good news is that you can take green minibus number 82 from Tsuen Wan Shiu to the start of the hike. The bad news is that you have to walk around 1km from the bus to the start of the trail (think about how many steps your FitBit will have by the end of it all!)
Section 8: Lead Mine Pass to Twisk
Length: 9.7 kilometres
Time: 4.0 hours
Difficulty: Fairly Difficult
Section Eight will have you yodelling from Hong Kong's highest mountain, Tai Mo Shan (957m high).
Tai Mo Shan is the wettest area in Hong Kong (for meteorology buffs its annual rainfall is about 3,000m annually) and is also the coldest part of Hong Kong. This cool environment- no pun intended- is home to lots of amphibians, reptiles, and fish doing their thing in two streams coming down the mountain. There is also some rare fauna spotted throughout the mountain, with some trees descended from the primeval forests.
For those looking for a good camp site, check out Lead Mine Pass camping grounds for clean toilets and other facilities. For other campsites across Hong Kong, check out our list here.
Section 9: Twisk to Tin Fu Tsai
Length: 6.3 kilometres
Time: 2.5 hours
Difficulty: Easy Walk
Section Nine is a nice leisurely stroll through Tai Lam Country Park and into an old village known as Tin Fu Tsai. Starting off in Route Twisk, you'll strut south-west passing Ho Pui Reservoir and lots of woodland. Keep an eye out for a plaque commemorating the opening of the MacLehose Trail, by none other than hiking enthusiast Governor MacLehose himself in 1979.
There are another two campsites located along this portion of the trail, one closer to Twisk Route at  Tsuen Kam Au, and the other at Tin Fu Chai Campsite (about 7km away) so if you don't like your camping neighbours at one site, there is always another right around the corner.
Section 10: Tin Fu Tsai to Tuen Mun
Length: 15.6 kilometres
Time: 5.0 hours
Difficulty: Easy Walk
Last section of the trail, you did it!
The longest of all the trails at 15.6km, but easy as pie to walk, Section 10 will take you through Tai Lam Country Park, to Tai Lam Chung Reservoir, and then onto the final stop at Tuen Mun. There is a beautiful picnic spot at Kat Hin Bridge where you can sit and enjoy your hike, but be wary of mountain bikers that may come racing around corners.
---
Love your hikes? Remember to rest after any exercise and be sure to treat your sore muscles to an affordable and luxurious massage at any of the BloomMe favourite salons!
Download BloomMe and use code "Talk88" to get $88 off your 1st booking, FREE!
****👓 Read More 👓****
There's no worse feeling then waking up after Happy Hour drinks with a pounding headache and realising you promised someone to go hiking with them the next day. Luckily for you, we've made a quick rundown cheatsheet of the famed MacLehose trail. Stretching 100km from East to West across Kowloon and New Territories, it's time…