Some things in life are unavoidable; long lines at Pret A Manger at lunchtime, clammy handrails on the MTR, and collective sighs of disappointment as another typhoon decides to visit Hong Kong on a Sunday. But bad skin? For some who are guilty of the following 7 bad habits, bad skin may soon just be a memory of the past.
Sleeping with makeup on
After Wan Chai tequila, the very last thing you'll be wanting to do is drag yourself from your bed to the bathroom to take your makeup off. But leaving your makeup on when you sleep is 101 bad skincare decisions. Can you imagine how stuffy your skin is feeling already from all those drinks and daggy dance moves? Try keeping a small packet of makeup wipes next to your bed for emergency makeup removal along with some eye cream and water to help avoid hangover/racoon eyes the next day. Read more about our pro tips for hiding eye bags here.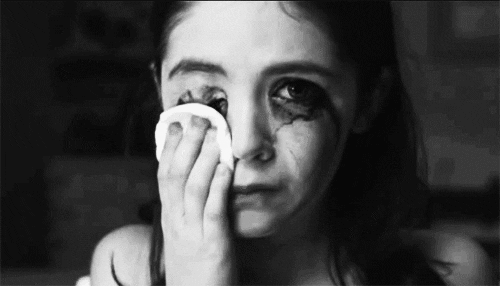 You're over-cleansing
At the slightest suggestion of a breakout, it can be tempting to scrub your skin at every waking minute hoping that it will magically strip away all the dirt. But if you are finding that after your multiple aggressive cleansing sessions your skin is feeling red and taunt, this is a sign that you are over-cleansing and stripping your beautiful skin of all it's homemade protective oils. Sometimes, this irritation can be confused with a general breakout causing you to continue over cleansing resulting in a cleansing/breakout loop which will last until infinity. Or, until you start by beginning each day only splashing water on your face. Break the cycle, give your cleansers a holiday!
You don't use sunscreen
Here are Bloom Me, we are almost militant in our insistence that you must always use sunscreen to keep your skin protected and burn-less (there is no greater regret than that post-junk mirror check and noticing that you have suddenly become part lobster). 
This means that you need to be applying SPF everyday, even if it is overcast/rainy/blizzard/apocalypse to protect your skin from all sorts of UV rays (for more info on protecting the skin you're in, check out our fun sun guide here.
You forget about your neck and chest
Say it with us: your face does not stop at your chin, your face does not stop at your chin. Your skin finishes at your nipples (cheeky!). Got that? Groovy, let's get into it.
The delicate skin from your face reaches much further than your thought, so why are you ignoring it? When applying moisturising creams, be sure to save a dollop for your neck and chest. Start by applying the cream to your chest and massaging it upwards towards your chin, the upwards motion helps to avoid stretching the skin downwards (gravity does that enough already). Don't forget to moisturise behind the ears!
You don't clean your phone
In Hong Kong, we sanitise everything from lift buttons to railings to the outside of sanitising stations just to be sure. Think for just a second how many things your hands come into contact with, and then remember that you are touching your phone more than anything else. Now, remember that you are constantly pressing that dirty phone screen against your cheek. Gross right?
If you've discovered that you've suddenly broken out with blotches across your face, pay attention to whether or not they are close to where your phone touches your face. To avoid phone pimples, try wiping your phone with sanitising wipes during the day to kill any bacteria infecting the skin.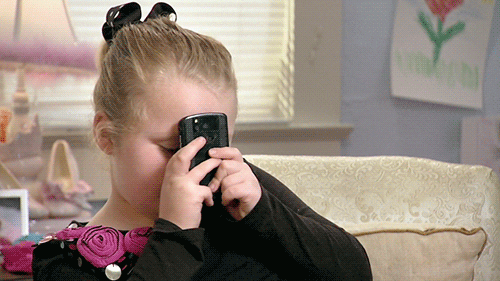 You never clean your makeup brushes
Easy to forget, easy to fix. Your brushes and sponges are a hotbed for bacteria that loves to give you bad skin. Makeup brush cleaning products can be purchased from most big brand stores, but you can also clean them at home using shampoos, sanitisers, and other nice smelling things that you would be okay with being on your face (aka don't bleach your brush and then apply makeup with that brush, ouch). Remember to let the brushes dry completely before using them again, either lying them out on a tissue or standing them up in cups overnight. 
Sponges are super cheap and easily replaceable, once they start to change colour to the ugliest rainbow you've ever seen you know it's time to invest in a new one.
You're stressed and you forget to look after yourself
It's never a good idea to tell someone to relax, usually if they are stressed it will just make them angrier. But Bloom Me is going to take the plunge and tell you that we know you're working/socialising/worrying a lot, and that one of the best things you can do for yourself and your skin is to give both a timeout. Having a pampering session at your favourite spa, going for a walk , or even napping for a record length of time will help you to relax and in turn, help your skin to recover.
As wonder-voice Mika once said: relax, take it easy!
Looking to pamper your skin a little bit more, why not see if a facial tickles your fancy?
Download BloomMe and use code "Talk88" to get $88 off your 1st booking, FREE!
****👓 Read More 👓****
Some things in life are unavoidable; long lines at Pret A Manger at lunchtime, clammy handrails on the MTR, and collective sighs of disappointment as another typhoon decides to visit Hong Kong on a Sunday. But bad skin? For some who are guilty of the following 7 bad habits, bad skin may soon just be…