Before we start on this, I would like to state for the whole entire world that I love glitter. If someone asked me what my favourite colour was I'd say glitter… and yes, I know it's not technically a colour. All that glitters ain't gold, and while in Hong Kong seems to be obsessed with all things glitter it's time we curb our enthusiasm for the sparkly stuff and start becoming conscious about it's effects on the world. Getting in a boogie at Clokenflap can seem empty without our glitter, but mounting evidence is starting to persuade us at BloomMe not to use it, and soon you will be avoiding it too.
Why?
Glitter is just plastic
Remember in school making big projects on the danger of overuse of plastic on the environment? Glitter is guilty of being a plastic too (just a smaller, sparklier kind). Plastic doesn't break down in the environment, and bits and pieces make it's way into the waterways causing problems left right and centre. Fish, crustaceans, and other sea critters have a habit of gobbling up small floaters causing health issues and death.
Glitter is no exception. Even if its tiny and just in your makeup.
Even though glitter is tiny, it's still a microplastic that doesn't break down. This means that when you wash off your makeup at the end of a big night in LKF those microplastics go down the drain and into the sea which fish and other marine animals swallow; causing poisoning (which then could poison humans if we eat that fish) and other problems.
Recent studies have reminded us of why micro-beads (the small beads found in facial cleansers and exfoliators) are terrible for the environment, and in a historic overturn of events they have become banned in many countries around the world. Some companies have started using natural beads, such as apricot husks and sand in an effort to stop the damage, but there are still large amounts of micro-beads floating around in the ocean. If we can begin to phase out these nasty beads, then we definitely need to start holding back on the glitter.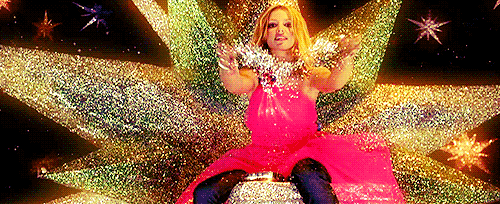 Not today Britney, not today. 
So what can we do?
The short answer: avoid using glitter.
We know, it can be tricky to break such a fun habit. Who doesn't love a little bit of face-paint with glitter? It's addictive yes. But the good news is that there are environmentally friendly options.
Emerging in the UK is a movement focused on using and promoting eco-friendly glitter.
The long answer: start using biodegradable materials that shine like glitter and decompose in soil, can you believe we are in an age where environmentally friendly sparkles are a thing? Using plant cellulose, usually from the eucalyptus tree, environmental warriors have created the solution to the glitter problem. The eco-friendly glitter is just as luminescent as regular glitter, and comes in all colours and shapes. But the best thing about this new invention is that it is biodegradable. Unlike PET glitter, this glitter will break down in to something the environment can use. And if you're worried about it going bad sitting on your shelf, the best part is that it will only break down in soil or compost (why not bedazzle your herb garden? It will grow well and look fabulous at the same time!).
Although your Christmas cards may begin looking a little bit dull, and maybe you're next festival circuit may not be as sparkly as you like, but at the end of the day we only have one Earth and we need to look after it as much as possible.
Places to buy eco-glitter:
If you're like us and don't want to damage the environment but still want to live your best unicorn life then you're best bet is to buy eco-glitter, we personally really like Eco Star Dust (awesome name) and Wild Glitter, so if you want to take a dive into guilt- free mermaid life then these are your best bits!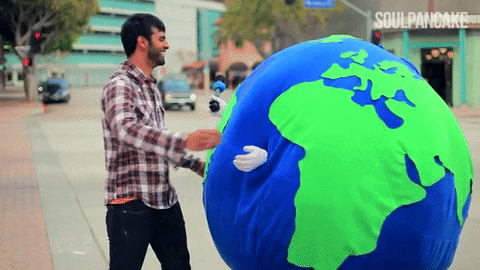 Trying to be more eco-conscious? Check out our favourite Eco Spas in Hong Kong here! 
Love turning green (with the planet, not jealousy), then check out our guide to eco-manicures in Hong Kong!
Download BloomMe and use code "Talk88" to get $88 off your 1st booking, FREE!
****👓 Read More 👓****
Before we start on this, I would like to state for the whole entire world that I love glitter. If someone asked me what my favourite colour was I'd say glitter… and yes, I know it's not technically a colour. All that glitters ain't gold, and while in Hong Kong seems to be obsessed with…