The good news is: brows are back in fashion. The bad news is that now we have to devote much of our time (and hard earned cash) in to shaping and guiding them into a shape that makes our faces shine.
As you probably know, Bloom Me knows all the best spas across Hong Kong, and with that great responsibility we have decided to hunt down all the best deals in Hong Kong. So we have done the hard work for you and compiled a list of our favourite brow dens across Hong Kong that suit those on a budget. From tinting to threading, there's something on our list for everyone looking to keep control over their brow game and wallet at the same time.
For this list, all the prices have been listen before the discount has been applied. That means that the prices come down even lower with the Bloom Me app. Happy days!
Eyebrow Wax: $160 (+$180 for tint)
Opened in 1999 and still the reining champion of hens-night preparatory pedicures, The Feel Good Factor is luxury and class in a Central location. Sitting on Hollywood road, the FGF can be added to your list of "treat-yoself" spas.
The hot spot for yummy mummies and ridiculously good-looking fitness folk, The Feel Good Factor offers high-end treatments in a chic environment. With floor to ceiling windows and some pretty impressive colourful tiling, The Feel Good Factor fits into our budget brows with their wax at $160 and the option to have a tint for an extra $180.
Ask yourself, Why shouldn't you feel good?
Address: 2nd Floor, Winsome House, 73 Wyndham St, Central
Hours: Monday – Saturday 10:00am – 8:00pm, Sunday 10:00am – 7:00pm

Brows are the only thing you can get into shape without exercise! That's the mantra we like to live by and also coincidentally why we love going to Luxe Skin Beauty to get our brows the fix they need!
This cosy spa in Tsim Sha Tsui is an absolute hidden gem and well worth booking in an appointment after a shopping spree!
Address: Room 5/F, The Bodynits Building, 3 Cameron Road, Tsim Sha Tsui
Hours: Monday-Friday: 11am – 8pm, Saturday & Sunday 10am-6pm

You know that The Right Spot is a haven for massages and working out knots, but did you know it is also a haven for brow waxing? Sitting at a very cool $176 before the even cooler BloomMe discount, you could easily book in for a brow wax and follow up with a massage to keep you feeling cool as a cucumber.
The Right Spot is one of Bloom Me's favourite massage parlours, purely because everything about it is so Instagrammable. The interior has a very intimate feel to it with dark floorboards and heavy curtains which will can make you feel like you're stepping into a secret-celebrity spa, and the private rooms are so chic you'll be taking a snap to show off to your friends. Make sure to show off a snap of your new brows next time you swing by.
Address: 5/F, 20 Stanley Street, Central
Hours: 11:00-23:00 (By appointments only)

Eyebrow Wax: Ladies $210, Gents $245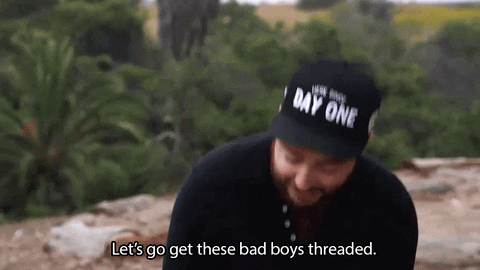 Located down in Des Voeux, Barely Beauty is the top tier of hair removal and brows on fleek. Some say that brow waxing is an art in itself, and a skilled technician who knows what they're doing can make all the difference between a good brow day and a not-so-good brow day. Thankfully, this salon has good brow days down to a fine art.
Masters of hair removal and wizards at getting ingrown hairs removed, the team at Barely Beauty know what's good in the way of brows. This salon offers hair removal treatments for men and women, and their long list of available waxes will remind you that if there's hair on your body that you no longer want they will probably be able to rip it out.
Why not bring in your boyfriend too and you can get matching brow waxes in time for Valentines Day?
Address: Cheong K. Building, 17th floor, 84-86 Des Voeux Rd Central, Central, Hong Kong
Hours: Monday to Saturday 10:30-8:30pm, Sunday & Public Holidays by appointment only

Shaping your brows is perfect if you're not great with a steady hand and a pair of tweezers!
Not only do your eyebrows get a good shaping at this salon, but this quick treatment will totally define and reshape your face! Over in Mong Kok, Inner Beauty is quite literally a hidden oasis for hair removal with their budget pricing and their no-nonsense approach to stubborn hairs. As an added bonus after your brows have been shaped, why ont treat yourself to 3D Eyelash perming for just an extra $200! 
Address: Room Room 1201B, 12F Witty Commercial Building, 1A- 1 L Tung Choi Street, Mong Kok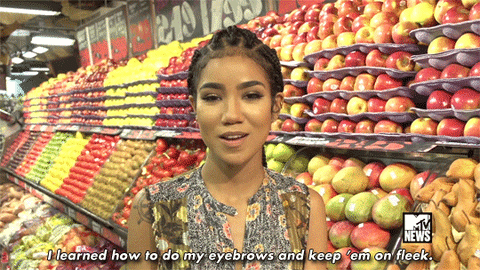 Looking to take your brow game to a whole new level? Sounds like microblading is just right for you. 
While you're taking care of your eyebrows, why not look into getting your other hair spruced in time for Spring? 
Download BloomMe and use code "Talk88" to get $88 off your 1st booking, FREE!
****👓 Read More 👓****
The good news is: brows are back in fashion. The bad news is that now we have to devote much of our time (and hard earned cash) in to shaping and guiding them into a shape that makes our faces shine. As you probably know, Bloom Me knows all the best spas across Hong Kong,…