Bad hair is not something we look forward to, that goes without saying. It's difficult to work with, can make us feel grubby, and can even ruin a great outfit. Luckily for you, Bloom Me has the ultimate guide to fighting that bad hair day, once and for all!
Firstly, always make sure you have the essentials in your desk at work:
Dry shampoo– perfect when you don't have time to wash your hair, or the humidity get a little too much.
A brush/comb– for
Pins and a hair-tie– you know you'll always need one!
Fancy earrings to put on to distract others from a bad hair day
That Bed Hair…
You've woken up feeling a million dollars after a wonderful restful sleep. There's just one problem: your hair is messy, frizzy, and has kinks in all the wrong places. Rather than looking effortless and chic, you look more like a rag doll.
The fastest solution to bed hair is braids. Throwing your hair into cute braids or a simple messy topknot.
If you have a little time before leaving the house, run a straightener over the seriously messy bits and add a little gloss to tame it all. You can also dash to the bathrooms and brush a little water over your hair (not too much, you don't want to look like you've just been swimming). The water will help to release any of the damage done during the night and also gives you the chance to change those unruly curls.
Your hair is frizz city
You're sure you haven't stuck your finger in a power socket? You're not a wacky scientist in a lab? If you ticked no to the questions above but keep finding that you have way more flyaway hairs than normal, chances are you are suffering from a bad case of the frizz. Humidity, am I right?
Leave in conditioners and smoothing serums will be your go-to. These products help to lock in moisture, keep your hair frizz-less, and can even help you with fancy up-dos. Even putting your hair into a loose bun for when you're out and about can keep it together. If you're about to go into a meeting with your company's board of directors, spray some hairspray onto a brush and lightly brush those hairs down. Consider changing careers to something other than a wacky scientist if all else fails. Whenever frizz is taking over your life, take a look at our guide to a frizz-free life! 
Your roots are starting to show
Haven't been to the salon recently for that touch up? There's no reason to worry that your co-workers are going to see your natural hair colour ("that purple colour isn't your natural colour?"). Depending on where your highlights or colour is, a simple way to hide this is to sweep your hair into a different part. Adding a little texture to your hair, like some light teasing or some texture dust, can create volume and oomph which may disguise your changing colour.
You need a fancy do, and you need it now
If you've just received a notification that your Uber is arriving in 7 minutes but you haven't done anything to your hair, do not stress!
Here is an effortlessly stylish look that takes minutes.
Switch on your curler/straightener/hair tool now to warm it up. Take a dollop of hair mousse and mash it through your dry hair. Next take your hair tool and try to give yourself as many big curls all over your head as possible, don't worry if they're not perfect. After you've curled your hair, take a minute or two to let the hair cool down (the curls will hold longer this way). Flip your head over, give the curls a good shake, and then rustle them together to a small and slightly loose ponytail at the base of your neck. Make sure to allows some sexy, rogue hairs to fall free as texture is your friend here. If your hair allows it, pin it into a small fancy bun with messy tendrils (the bigger and more bulbous, the better), and you're done! Time to swan out to that Uber in style.
You've done too much to your hair, and now your hair is refusing to cooperate
Over styled, too much product, too much touching, too much too muchness? We've all had that day where it can feel like no matter what we do, our do will not do what we want it to do. Naughty do!
The best way to solve this problem is to reset the hair. A shower will be your best fight against this nasty issue and to start again. If you're short of time however, you may need to take drastic action. Grab some mousse/gel/strong hairspray and scrape that hair into a bun. Pin any strays up and put on some fancy earrings or bright lipstick to draw attention. If this fails, consider shaving it all off or wearing a hat (usually a hat is less likely to make you regret your decision the next day).
Your hair is looking greasy
Greasy hair is not a good look outside of the musical Grease. You may notice one day that when you brush your hair, your individual hairs seem to clump together to form "spaghetti" strands especially at the roots. You might have greasy hair from not washing your hair frequently enough, sweating too much at the gym (or in Hong Kong just walking outside the air-conditioning), or even from touching it too much. Either way, it's not a good look.
Greasy hair can also cause breakouts on your forehead from the build-up of oil. If your skin is suffering, consider trying out some relaxing facials to give it a break.
Say hello to dry shampoo! Super cheap and available at most 7-11s, dry shampoo is your best fighting chance against a greasy do. Make sure to hold the can at least 30cm from your hair and make sure to spray around the roots. Massage gently to make sure that it has reached all of the grease, and then brush through. Voila! Instant freshness. Some dry shampoos will also have texturising properties which make hairstyles easier. Just make sure you brush it all through to avoid looking like you put flour in your hair.
Bonus tip for last minute fixes: baby powder or bronzer will work just fine.
Make sure to treat your hair once in a while. Why not book in for a Kérastase treatment? One hair treatment that could save you from 3-4 months of bad hair days! Now you can enjoy having good day battles with your friends like this: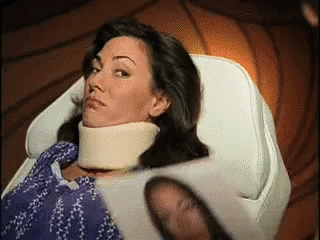 Download BloomMe and use code "Talk88" to get $88 off your 1st booking, FREE!
****👓 Read More 👓****
Bad hair is not something we look forward to, that goes without saying. It's difficult to work with, can make us feel grubby, and can even ruin a great outfit. Luckily for you, Bloom Me has the ultimate guide to fighting that bad hair day, once and for all! Firstly, always make sure you have…