Got that sweet tooth? Addiction to sugar is real, but something even more real is the realization that as much as our taste buds like sugar, our body, sadly, does not. One minute you're measuring out careful spoonfuls of sugar to add to your coffee, and the next minute you're making a sneaky midnight run to 7/11 for your big box of Pocky. For the sake of your health (and your wallet), it's time to kick the habit once and for all.
Cut back slowly
Sugar is a difficult addiction to kick, it tends to pop up without us really noticing it. If you completely cut sugar out of your diet one day after being reliant on it for so many years, you may find your body goes into shock from its absence. Slowly weaning yourself off it over a period of time is the best way to ensure that you don't fall off the wagon at the sight of the first office birthday cake (yum!). The best way to do this is to simply look more carefully at labels and opt for "low sugar" options if you've been totally reliant on sugar for a long time. Even just cutting the sugar out of your coffee could make a big difference.
Processed foods are a haven for sugar and other nasty additives that are keeping you at the mercy of the sugar fairies. Try to avoid anything that comes in boxes or packaging and try to stick to fresh vegetables and fruit while kicking the habit. The more at home prepping you can do, the better (plus you can make your own healthy lunches and snacks for work as an added bonus).
 If you have to indulge in some packaged food, make sure to check the label carefully before purchasing. If the ingredients lists sugar then that means it has been added to the food and probably isn't good for you. There are some naturally occurring sugars in food, but at the end of the day you are trying to cut back on the heavy stuff so some is okay but try to avoid it.
Get Spicy
The Spice Girls are rumoured to be doing a reunion tour, and you too should reunite spices with your daily cooking. Just by adding some cinnamon, nutmeg, or even turmeric into your cooking you will find that you get the same amount of an energy blast without the sugar. For some excellent sugar-free healthy hot drink recipes, check out our recipes here.
Eat regularly
An easy mistake to make in your diet may seem a little counter-intuitive, but is actually one big reason for your sugar cravings, is not eating regularly enough. When you don't eat enough, you'll find yourself reaching for a quick energy, high in sugar, low quality snack which gives you a quick burst of energy followed by a drop in focus.
The best way to avoid the munchies is to focus on having five small meals a day; breakfast, lunch, and dinner with small meals in between. Focus on having healthier meals such a nuts to keep energy levels at a high and to avoid that huge sugar crash.
Hydrate
More often than not, people confuse the feeling of being hungry with dehydration and will immediately head to snacks when they feel a little tingle in their tum. Sipping on water during the day is a great way to stop this hunger/thirst effect from happening, and also does wonders for your skin, hair, and nails (for more info on hydration and it's effects on your skin, head here.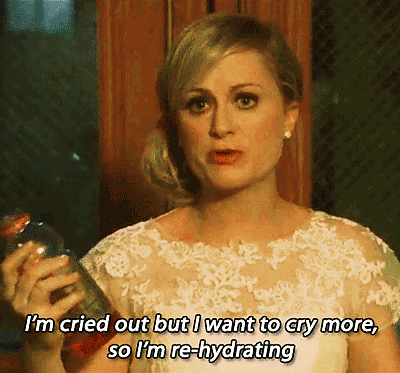 Get your zzz
When you aren't sleeping well, your body begins to crave energy from other places and unfortunately we tend to reach for sugar-heavy foods to wake us up. If you haven't gotten your necessary amount of beauty sleep try to focus on eating simple and healthy food. It'll give you the energy to get through the day and also leave your body feeling amazing from the nutrients. If you're having trouble sleeping, sometimes exercise can help you to sleep better at night (plus you'll get some serious endorphins!)
Kicking the sugar habit is difficult for many of us, but imagine how wonderful you'll feel once you say goodbye to it for good. Why not give it a go this year and see the difference in your mind, body and soul?
Looking for some super smoothies to tide you over the sugar-detox? Why not start making some amazing detox smoothies and see how amazing you feel?
Download BloomMe and use code "Talk88" to get $88 off your 1st booking, FREE!
****👓 Read More 👓****
Got that sweet tooth? Addiction to sugar is real, but something even more real is the realization that as much as our taste buds like sugar, our body, sadly, does not. One minute you're measuring out careful spoonfuls of sugar to add to your coffee, and the next minute you're making a sneaky midnight run…