Not looking after yourself is so 2017, and giving your body, mind, and soul a helping hand is the new thing in 2018. It seems we are constantly in a battle trying to do what we know will help us and what we feel like doing. Yes, we know we need 8 hours sleep to feel completely rested, but Orange Is The Black is so addictive. And sure we might benefit from a sunrise yoga class, but our bed is just so warm and snug.
At  BloomMe, we are all about being kind to ourselves. So this year, we are giving you some super easy ways you can look after yourself this year. Let's make this year all about feeling good:
Wake up slowly
It's not uncommon in this day and age to roll over in the morning, reach for our beloved phones and immediately start scrolling through all the messages and emails from the night before. Spoiler: that's not a good way to begin your day.
Tomorrow morning when your alarm goes off, try waiting at least 15 minutes before running to your phone. If you usually shower in the morning, do that first. Or wash your face, make breakfast, or feed your pet or loved one before you get stuck into work.
The emails and messages can wait another 15 minutes, your well-being is more important.
Improve Your Sleep
We work ridiculously hard in Hong Kong with late nights at the offices and early mornings' waddle home from Lan Kwai. We know we need sleep, we can feel the exhaustion in our bones, and the arrival of 2018 is the perfect time to start working hard on sleeping more.
Start by taking advantage of the Night-Shift settings on your phone, you'll get used to the orange tint to the screen and you'll subconsciously give your brain a break from that harsh fluorescent glow (on a laptop, download a program named Flux to get the same effect).
Also improve your sleep by introducing muscle relaxing activities into your routine. Massages, gravity floats, facials, whatever gets your body into gooey mode is what you need to get a good night's sleep. A massage takes an hour out of your day and will help you to sleep like a log.
A good pre-sleep massage is the hot stone massage, give it a whirl this winter.
Move your body
It can be a difficult task not to roll your eyes when your activewear-clad, always chirpy in the morning co-worker insists that her pre-dawn spin class will change your life. Sure she enjoys waking up at 5am just to pedal a stationary bicycle in a crowded gym, but why should we have to?
Well, here's the big secret about exercise: you don't have to do much to get a lot out of it. As a 2018 resolution, we are imploring you to do just a little bit more and see how much better you feel with just the bare minimum.
The simplest way to give your body some much needed love this winter is by walking. The most common goal is 10,000 steps per day. You don't need to purchase a fancy FitBit or pedometer, if you open up the Health app on your iPhone, it will show you how many steps you've done.
Meeting a pal in Central for breakfast? Walk from Sheung Wan MTR. Finished your lunch at work early? Go for a 15 minute stroll around your building. By throwing in your headphones and plugging into your favourite song, podcast, audiobook, or even gossiping with your drinking buddy, you'll find that you are inadvertently hitting your exercise targets. Move your body today, and feel better tomorrow.
For some workout inspiration, check out our Belly Busting Workout plans (they're super easy!)
Drink More Water
Drinking more water seems to always be on the self-improvement lists, and for good reason. Water is what helps your body to function, not coffee, tea, soda, or even fruit juice can come close to the benefits that water brings you.
You already know you should drink more, but try to remember this: for every non-H2O beverage you should follow it by at least one glass of water (aim for 2 glasses if you've just had a coffee). Make sure you do your part for the environment too by bringing a reusable water bottle with you. Two birds, one environmentally friendly and hydrated stone!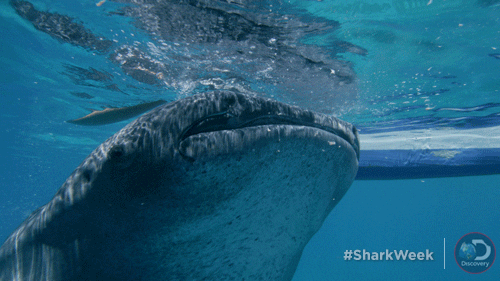 Treat Yourself
Those pesky emails can wait, Netflix is always going to be there, and your friend's gossip from the night before will be just as juicy later as it is right now. Your physical well-being is just as important as your mind and soul, so above all remember to treat your body like it's the only one you have (because it is). Get a massage after the gym to help your muscles recover. A facial will help your skin from feeling tight and uncomfortable, and will help you to concentrate on other things in life. Even something as small as a pedicure after a long day on your feet will help your mind and body in one felled swoop.
Remember, 2017 was a tough year. Time to shake off the dust, and get ready to make 2018 your year.
For our top locations across Hong Kong to practice mindfulness, head this way.
Download BloomMe and use code "Talk88" to get $88 off your 1st booking, FREE!
****👓 Read More 👓****
Not looking after yourself is so 2017, and giving your body, mind, and soul a helping hand is the new thing in 2018. It seems we are constantly in a battle trying to do what we know will help us and what we feel like doing. Yes, we know we need 8 hours sleep to…