"The bags under my eyes are designer!"
It's cute when this phrase is printed on someone's phone case, but when you're suffering a bad case of under eye baggage this phrase can make you want to throw their phone out the window.
Let begin the battle against the bags.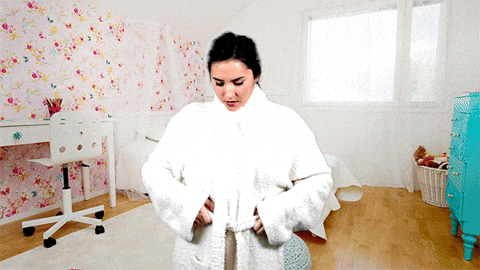 What causes Under eye bags?
Under eye bags, aka dark circles can be caused by a number of different things, not just lack of sleep or too many happy hour beverages the night before. Beyond sleep deprivation and diet, dark circles can be caused by:
Genes- sadly they can be heredity (it sucks but some people look permanently sleepy)
Allergies or Eczema
Stress– which ironically makes you stress more that you look stressed. The circle of stress continues in to a downward spiral…
Crying – often caused by rubbing the eyes excessively, it also gives you that eye puff. Try blaming the air-conditioning at work or last night's Game Of Thrones if needed)
Sun Exposure (At Bloom Me, we are very anti-UV damage. Find out how to fight the sun once and for all here [LINK]
Age – Not so happy about this one, but it's inevitable 
How do I remedy these sudden unwanted bags?
Treating under eye bags depends on the cause behind them. Lack of sleep, excessive alcohol, crying, and stress are dependant on a change in lifestyle. For example, one night's sleep can help repair the damage from the night before (sadly it won't fix your bank account after buying everyone shots in Geronimos!).
To take the edge off and remove stress, consider booking in a massage. Here is a list of the best 10 massages for under $250 
My eye bags are part of who I am

(but I still want to hide them)
For others, your complexion may mean that you are more susceptible to the appearance of under eye bags. Ask the lovely sales assistants at makeup counters to help provide you with some cover up. Remember when shopping for makeup to ask a lot of questions as they apply it to your skin ("What product is that? How have you applied it? Did you watch  Game of Thrones ? Dany & Jon, am I right?").
Also the most important part is to always duck outside and check the makeup under natural light. Shops will often use fluorescent lighting which will skew the colours and your complexion. Rule of thumb is if you can see the makeup sitting on your skin, it's not the right shade for you.
Fixing time
Are you ready to cover up those under eye bags? It's time to hide these bad boys.
 1. First, put a couple of spoons into your freezer and leave them there for around half an hour.
2. Slather your face in your favourite moisturiser and massage it gently in.
3. Grab the spoons and gently press them under your eyes for a few minutes. If they warm up too quickly, consider having backup spoons in the freezer so you can swap them out.
4. Put some of your amazing eye cream on your fingertips, and then gently pitter patter your fingers around your eyes. The delicate massage will help circulation.
5. Do you have an under eye mask? Under eye masks are the perfect companion, especially when travelling as they help keep your skin fresh. Super affordable and available in most beauty stores, be sure to add them to your basket or travel bag. 
Makeup Time
With the help of some makeup, under eye bags can be relatively easy to cover. If your complexion doesn't suit these certain shades, then adjust accordingly. Only you know what looks good on you (we bet everything does, because you're so darn awesome).
1) Begin by patting on a pink or peach coloured corrector.
2) Apply your concealer taking it right up the nose and onto where the eyebrow finishes. Try to avoid sweeping or rubbing the concealer on. Instead press and roll to ensure they blend.
3) Grab your illuminator. Avoid applying a single line under your eye or a giant blob of illuminator in the general vicinity of your eye. Instead, create a little upside-down triangle under your eye. Keep it parallel to the lash line (about 1cm down from your eyeball). Again, press and roll to blend the edges. Remember, the illuminator is NOT a concealer. Apply the concealer first and then illuminate.
4) Don't forget your mascara. It will open your eyes and make them appear vibrant and lively (even if you feel like death warmed up).
5) After applying eyeshadows and other bits and bobs, be sure to gently clean away any fallout pigment left on your cheek. Avoid wearing smokey eye makeup, especially during the day.
Make sure to strut when you leave the house so everyone knows that you are feeling grand (suggested songs: Formation – Beyonce, or Staying Alive – The Bee Gees).
Still need to pamper yourself some more? Why not get a facial and give your skin a much needed break! 
Download BloomMe and use code "Talk88" to get $88 off your 1st booking, FREE!
****👓 Read More 👓****
"The bags under my eyes are designer!" It's cute when this phrase is printed on someone's phone case, but when you're suffering a bad case of under eye baggage this phrase can make you want to throw their phone out the window. Let begin the battle against the bags. What causes Under eye bags? Under…