What are split ends?
 If your hair is long enough to be able to look closely at the ends, grab a chunk and have a close look. Can you see any hairs that split off at the ends into two or even three? (The world record for the most amount of split ends on a single strand of hair is 137, the hair was 4 feet long).
Those little splits are called split ends and it happens when the cuticle, which is the outermost layer of the hair, becomes damaged and the hair cracks and splits. The damage can come from a variety of places.
So what's the cure?
For split ends, unfortunately the only know cure is to chop them off. When you head for the hairdresser, ask them to assess and chop off split ends to give your hair life.
Although once the hair splits it splits, there are a number of ways that you can prevent this splitting headache of a problem from occurring again in the future (and they're all super easy to do!)
Get regular haircuts
Although getting your hair cut is the only known cure for split ends, did you know that regular trims help to prevent these nasty splits? It may seem a little bit of a paradox but if you're looking to grow your hair long then regular haircuts will be your key to success. By cutting away hair damage in it's earlier stage, you're avoiding splits and breakages before they happen.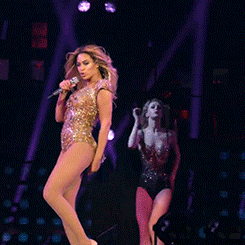 Wide-tooth comb it
After you condition in the shower, grab a wide toothed comb and gently work the conditioner through to remove all the tangles. Using a wide toothed comb rather than your fingers or a bristle brush (eek!) will help to gently untangle the hair without stretching and snapping it off.
Avoid the heated hair styling tools when possible
Yes crimping is kinda cool again, and yes those beach waves are the best way to enter a room dramatically, but think for a second how much damage this is doing to your hair. When you overheat the hair, it's immediate reaction is to make like a banana and spilt. If you find your hair is a city of split ends, consider ditching the curling tongs for a while to give it a much needed break.
Be gentle on your hair
We spend so much money getting out favourite dress dry-cleaned and properly cared for, imagine if you wore it everyday non-stop allowing it to snag and pull on things? Now imagine you're doing this to your hair. No wonder it keeps getting split ends.When you're getting out of the shower, avoid roughly rubbing your hair dry with a towel. Instead use the towel to gently blot the water out.
Get regular treatments
You moisturise your face, your body, but do you moisturise your hair? Sitting under the AC in your office day in and day out is doing more damage than you realise. And it's probably one of the biggest reasons for your hair splitting. Taking your hair to the salon at least once a month will drastically reduce the number of split ends that you'll find in your hair. Hydrated hair won't split. So opt for a treatment during your regular haircut or even just as an after-work special.
Use Hair Oil More Often
Restoring moisture and strength to your hair to prevent split ends. It can also be as simple as introducing hair oil into your routine. There are a number of different ways you can start using it, from in-shower to an overnight mask, and hair oil is reasonably priced enough that you won't break the bank investing in it. A complete guide on how to use it can be found here.
Choose your colourist wisely
Colouring your hair with an unskilled colourist is a great way to damage the cuticle and acquire splits. Make sure you choose your salon carefully, and choose someone who you trust with your mane.
Download BloomMe and use code "Talk88" to get $88 off your 1st booking, FREE!
****👓 Read More 👓****
What are split ends?  If your hair is long enough to be able to look closely at the ends, grab a chunk and have a close look. Can you see any hairs that split off at the ends into two or even three? (The world record for the most amount of split ends on a…