Thai massages in Hong Kong have to be some of the most sought after treatments BloomMe. Maybe it's our close proximity to Thailand that makes us always crave that holiday feeling when a 2 hour flight has lost over our busy Hong Kong schedule, but what ever the reason, Hong Kongers are in need of authentic Thai relaxation and we know just the places to hit up!
In case you haven't managed to hit up Thailand, or if you're a bit of a newbie when it comes to massages it's best to firstly explain what a Thai massage is, and how it differs from other massages such as Swedish Massages or Acupressure massages.
What are Thai Massages? 
So, as the name suggests a Thai Massage, is a type of massage originally from Thailand. Thai massages are also known as Thai Yoga Massages due to the assisted yoga poses used in combination to the Indian Ayurvedic techniques and Chinese acupressure.  In Thai Massages there are no lotions or oils used, and customers remained clothed- usually the spa will give you loose PJ's to fit in to so you're comfortable whilst doing the pose!
Massages can come in at all sorts of price points in Hong Kong, so here are our favourite's for all budgets!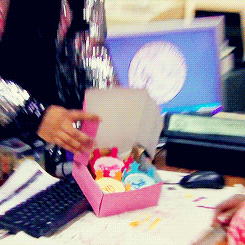 Budget Friendly
Affordable Thai Massages are not hard to find in Hong Kong, but there is definitely a skill in finding good quality massages that don't cost a fortune. Our hand-picked partner spas are selected for quality, so even the cheap and cheerful can leave you feeling light as a feather!
Nutri Slim Spa
This cosy spa in Yau Ma Tei feels like you've walked straight through the doors of Hong Kong into a relaxing haven in Bangkok. This no-frills, affordable spa transports you straight back to Thailand with a sawadee kap! Thai owned, this spa guarantees you an authentic and affordable Thai massage experience!
BloomMe Loves: Ancient Thai Massage– $168
Nuur Day Spa
Keeping on Kowlooon side, Nuur Day Spa in Tsim Sha Tsui also offer cheap Thai massages with a truly authentic feel! Their calming music, Thai hospitality and the aromatic scents that fill the air make you feel as though you've somehow gone from the MTR to Koh Samui!
BloomMe Loves: Thai Body Massage with Aroma Oil– $330
Luxury Thai
The Hermitage
Thai massages don't have to be no-frills or basic, indulge in a luxurious Thai massage in Central at The Hermitage. This spacious and bright spa makes you feel whisked off to one of Thailand's many luxury resort spas! Their Great Gatsby-esque furniture and creamy white walls on the 18th Floor provide a stylish touch to your spa experience.
BloomMe Loves: Thai Massage– $400 
Let'spa
Let'spa are one of BloomMe's trendiest luxury spas. Their white walls and futuristic silver furniture give you a super chic feel from the moment you step in. Let'spa is known for being one of Hong Kong's best day spa's, and their witty treatment names add to the fun and relaxed atmosphere inside. Thai massages are easy to find in Wan Chai but few can compete with Let'spa.
BloomMe Loves: Same- Same But Better Thai Massage– $820 
Everything in between…
Zen Massage
Probably one of the most famous spas for a Thai massage in Causeway Bay, and for good reason! Zen Massage, just a few minutes walk from Victoria Park, is Hong Kong's most authentic Thai sanctuary. Among their traditional Thai massage, they also offer a Thai Herbal Ball Massage for both 90 and 120 minutes. This massage uses a blend of some of the best Thai herbs, such as turmeric, Thai lemon, and iris root- perfect for those who suffer from back pain!
BloomMe Loves: Thai Herbal Ball Massage– $788
Thaang Spa
Another truly authentic Thai Spa in Hong Kong. Since their opening in 2015, Thaang Spa has used Thai Spa Consultants to design an authentic and traditional experience, curated for each individual's needs. Located in Kwun Tong they are able to give you top quality treatments without jacking the price up!
BloomMe Loves: Intensive Muscle Release Massage– $880
Want to discover more awesome Thai Massages in Hong Kong? Use our filtering system to find the best Thai massages near you!
You may also like: Eco Spas In Hong Kong You Need To Try ASAP 
Thai massages in Hong Kong have to be some of the most sought after treatments BloomMe. Maybe it's our close proximity to Thailand that makes us always crave that holiday feeling when a 2 hour flight has lost over our busy Hong Kong schedule, but what ever the reason, Hong Kongers are in need of…